Recently we got a chance to sit down with the couple who's making waves in the interior design industry. We talked design, business, and how to keep family relationships going strong when you're both needed at the office.
Before you started Studio McGee you guys both had your own successful careers…What made you come together and decide to start a business?
We had successful careers in extremely different fields – Syd managed an affiliate marketing startup focused on email marketing and I ran a busy interior design business out of our home. After Syd's company was acquired, it was time to figure out his next project. I was supporting our family during the transition and couldn't keep up with the number of client requests I received.
We soon realized that our skill-sets complemented each other really well and that he could run the business and allow me to focus solely on the design. We sold our home in Southern California and moved to Utah to start our design firm in a more business-friendly state. A year later, and a lot of late nights hunched over our laptops, we have 18 employees and a quickly growing business!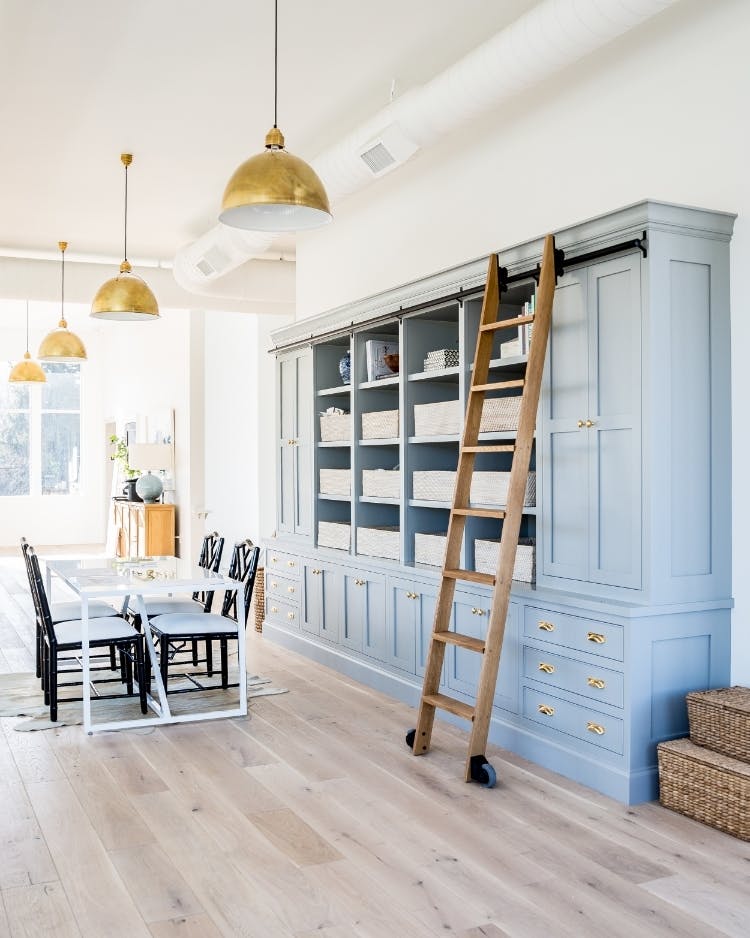 Studio Mcgee Office Interior by Lindsey Salazar
When did you know that going into business together was the right decision? Was there ever an "Ah-ha" moment?
We toyed with the idea for months, but shied away from taking the leap because it sounded crazy! We decided to test the waters and Syd started by helping me get the business more organized (it was a mess) because I was a typical creative and had a lot more interest in designing homes than organizing invoices! We discovered that we actually work quite well together and that gave us the encouragement we needed to go into business together.
Do you try and keep work-family life separate? Or is that just an old platitude…
For us, there is no separation! Perhaps it's because the business is so new, but we discuss business all the time – dinner dates, family walks and most times in between. That said, we get a lot more family time because of our flexible schedules. The only time we really get a separation is by going on vacation and making a conscious decision to clear our minds and take a break from work.
How do you leverage your strengths and weaknesses as a couple?
Our strength is that we have a unified vision and goals for the business. Our weakness is that we are so comfortable around each other that it can be easy to speak bluntly where other business partners would be more professional!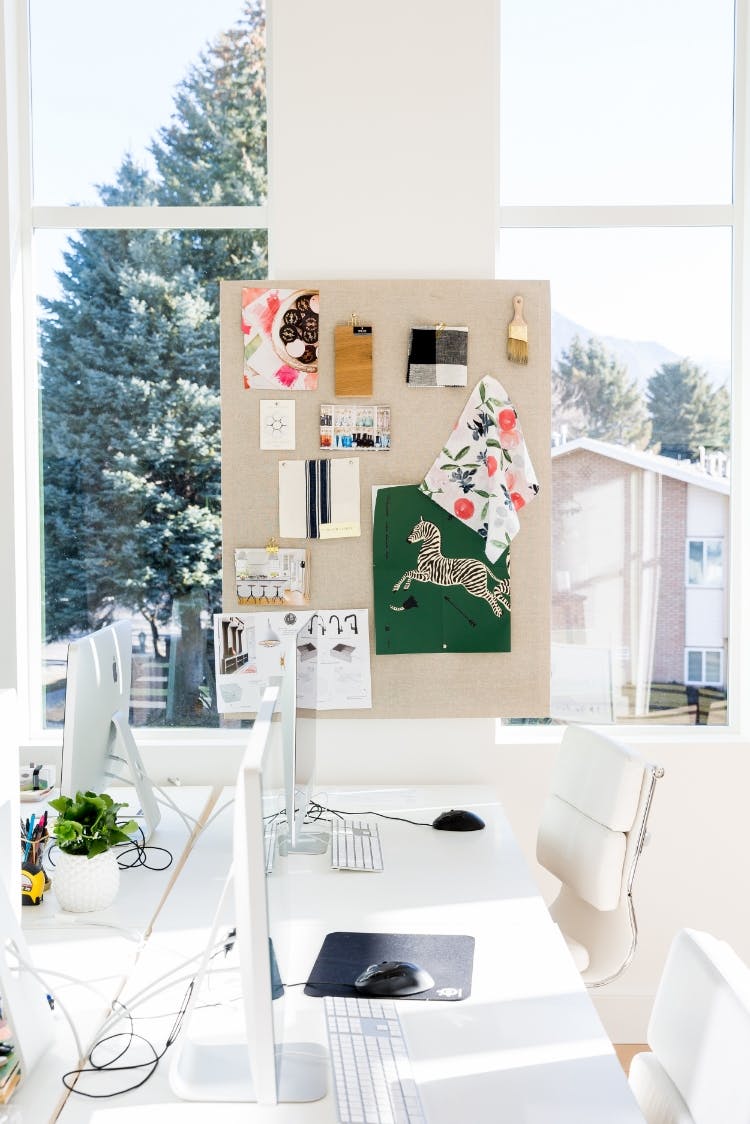 Studio Mcgee Office Interior by Lindsey Salazar
What are some of the struggles of running a husband-wife business? The benefits?
The biggest struggle for us is that running a business is extremely demanding both on our time and emotions! When we're tired or stressed, it's easy to bicker over little things. However, for us, the benefits far outweigh the struggles. We get to work together doing something we're both passionate about, our daughter can ride her scooter around the office while we have a quick meeting, and we get to celebrate big and little wins together every day.
What advice can you give others who are considering going into business with their significant other?
My best advice is to only go into business together if your roles in the company are very separate and distinct. Although we keep each other in the loop and make big picture decisions together, we rarely venture into the others' business territory – Syd never picks out tile and I don't develop project management systems. For us, the separation of roles has been key to a happy work/marriage life.
Check out our post "Utah's Top 5 Workspaces" to see a in-depth look at the Studio Mcgee's HQ. 
Please note that KPMG Spark's sponsorship of this blog article is not intended to address the specific circumstances of any particular individual or entity and does not constitute an endorsement of any entity or its products or services. This content represents the views of the author, and does not necessarily represent the views or professional advice of KPMG Spark.