Their site description reads, "We empower groups & individuals to travel lightweight, enjoy new landscapes and comfortably retreat to wild places. – An experience of a lifetime! If you are into the outdoors, you have got to get your arse to the San Juan Mountains!"
We had the fortune of interviewing Kelly about the business, her relationship with KPMG Spark, and some of her favorite adventures. Here's what we found out:
How did you hear about KPMG Spark?
I found it while looking online for Accountants that where compatible with Xero.
What made you pull the trigger on our services?
The friendly services, predictable monthly payments, and compatibility with Xero.
Have you noticed any differences in your business since using our service?
We have had an increase in business. I would say the most notable difference though is our ability to now use an online reservation system. We live in a small town and our local options were limited. Finding KPMG Spark was an important step for us in modernizing our reservation and accounting system. This allows us to spend more time talking with our clients about our products and make sure they have a great experience with us and less time taking and entering reservations.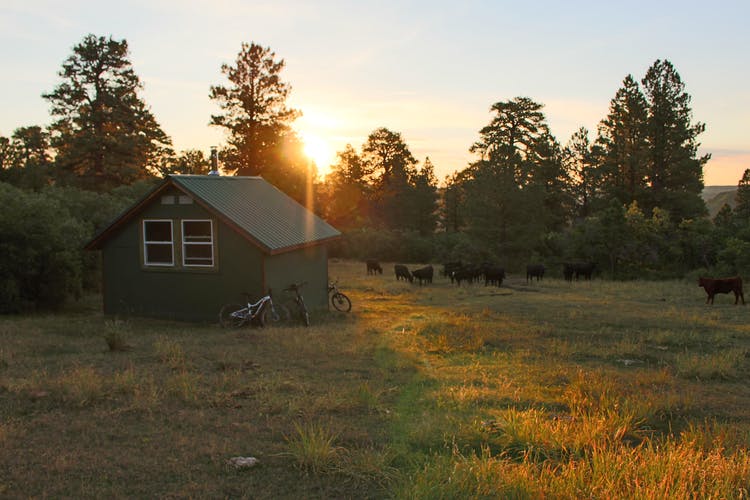 What was the impetus behind the creation of "San Juan Huts"?
My father, Joe Ryan, wanted to create an A to B backcountry ski route in rugged mountains. It has grown to include two additional A to B mountain bike routes as well as a hiking route. We wanted to create a means for backcountry travelers to plan a once in a lifetime adventure and have the fulfillment of doing it all self guided.
In an earlier conversation you mentioned that the company was originally started by your dad Joe. What's it like running a trans-generational business? Are there any added challenges or pressure?
It is unlike any job I have previously held. We definitely have more investment in the success of the company and the quality of our services. I think it has been a growing experience for my dad and I and our relationship continues to evolve. 
One of your strengths as a business is word of mouth marketing. What is it about your product that makes people want to share it with others and how do you encourage clients to talk about your services?
The trips are really unique and often it is one of if not the hardest thing our clients have ever done. Most find it hugely rewarding and memorable. It is also a great shared experience so I think that lends people to talk about it. In 2015 mile of remote riding, you are bound to create a few good stories. Honestly we don't do much to encourage clients to talk about it and it is an area I think we could work on. 
You've mentioned that one of the things that makes you stand out most as a brand is the independence your travelers have vs. those who choose guided travel adventures—What made you choose this strategy and what kind of response have you received from clients and those in the outdoor community?
My father and I both guided professionally for many years before starting or working in our business. I think when we compared the adventures we were guiding with those we were doing on our own time, there was an authenticity of the unknown that we wanted to be able to share with our clients. We wanted them to be able to discover for themselves, rely on themselves, and shape their own memories.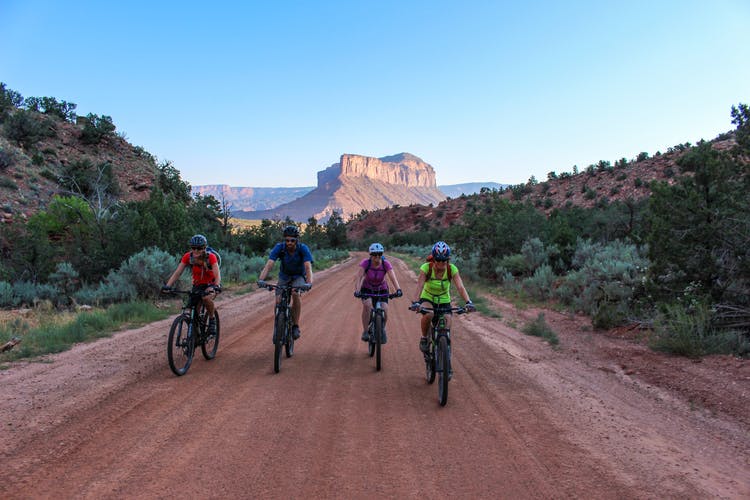 Has there ever been a trip you couldn't make happen that you'd like to—"the one that got away"?
Hmmm.... I have had some great trips from solo horse trips in Argentina, to climbing trips via sea kayak in greenland, to most recently bike-packing across Nepal. Of course there are endless adventures to scheme up. As far as the hut trips go, I think our next trip might be a road bike option. 
San Juan Huts offers a lot of different adventures, do you have a personal favorite?
I would have to say the Durango to Moab mountain bike trip probably takes the cake. Although the ski huts provide so much terrain that I am still exploring they would be a very close second. 
Do you have any last words of advice for aspiring entrepreneurs?
It is worth putting time in to get your systems down to make the paper pushing aspects of your business as efficient as possible. Otherwise as you grow, it will sap all your time. Some great advice I received and am constantly trying to live by is to take time to work on your business not just in your business. This is harder done than said, but I think it is sound advice.