So...is bookkeeping hard to learn?
You're not going to like this but the answer is both yes and no. And while this might sound confusing at best, we promise you it will all make sense after you learn what bookkeeping involves. So let's dive right into it...
Industry
Depending on your industry, the expertise and diligence required to maintain your books will vary. This is one reason that the question "Is bookkeeping hard?" is more nuanced than it might appear. 
Time
Given a lot of free time, many (not all) business owners are more than capable of doing their own bookkeeping. But business owners often wear multiple hats and need to perform a list of high level tasks for their business to run properly.Trying to divide your time between higher level tasks and bookkeeping can create a stressful situation. Often it is the bookkeeping that gets neglected, which brings us to our next point...
Consistency
Keeping books consistently is the key to creating a smooth experience. If you don't have the time, the drive, the mindset or the know-how to stay on top of your books--you will find that bookkeeping is ten times the task it should be. Trying to dig through records and transactions from months past is a quick way to transform yourself into an archaeologist, only there will be no exciting temples full of treasure or new dinosaurs to name--only stale transactions.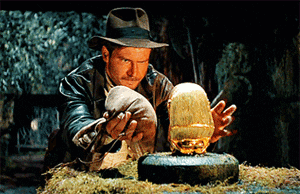 Enjoyability
Bookkeeping is not for everyone. In fact, a TD Bank survey which polled over 500 U.S. small business owners, discovered that bookkeeping is their most hated, with the next most hated task falling a whopping 24% behind. Needless to say, you are not alone if you don't enjoy categorizing transactions. And no task (even if simple) is "easy" when you not only don't like doing it, but hate it.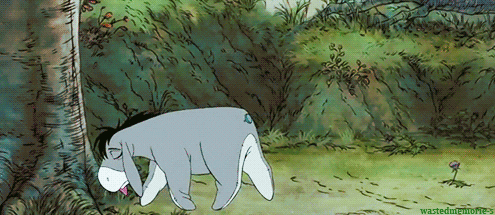 Longevity
Bookkeeping is repetitive, and a sometimes (okay, a lot of times) mind numbing task. If you are someone who does not have patience or a marathoner's attitude, you will quickly find yourself burning out on the task.
Communication
Good bookkeeping requires communication. Chron.com writes:
"Durham Technical Community College reported that the most difficult part of their job was not maintaining financial records, which accounted for 50 percent of their time. It was communicating with colleagues. Bookkeepers must maintain and balance financial records daily, including transactions from coworkers."
Whether you're looking into become a bookkeeper for employment, or you're a business owner looking to manage your finances--proper bookkeeping will require you to engage with your employees to better understand the businesses' transaction history.
"But wait, all these things you've written make bookkeeping sound hard!"
That's because we haven't gotten to the crux of the matter just yet. As any good scientist will tell you, theory and practice are two completely different concepts. And while we'd venture to say that in theory many business owners are more than capable of accomplishing their own bookkeeping, in practice many fall short. 
Final Thoughts
Is being a bookkeeper hard?
No. Given the right circumstances and knowledge, bookkeeping can be as simple as categorizing things properly.
Is being a bookkeeper hard?
Yes. For the every so busy small business owner, finding the time and energy to properly maintain your books can be a taxing and arduous task.
This content represents the views of the author, and does not necessarily represent the views or professional advice of KPMG LLP.
This blog article is not intended to address or provide advice concerning the specific circumstances of any particular individual or entity and does not constitute an endorsement of any entity or its products or services. 
Some or all of the services described herein may not be permissible for KPMG audit clients and their affiliates or related entities.